An Interview with Cone Jr.
Ugandan born and raised currently residing in Norway, young up and coming artist Cone JR sat down with us to talk about his humble beginnings and ambitions
Cone told us of his struggles early on in life, how quickly he had to grow up in the face of poverty that befell his family. Survival as a result; was paramount, "count your blessings" a quote that continues to ring true to this day. The strength of his mother and resilience of his brothers served as a guiding presence in his life.

"The loneliness, pain, love, hate, and fear brought me closer and closer to music. I always wanted people to listen to my thoughts...so the music played a huge part at that."
Citing influences the likes of JAY Z and Lil Wayne however, it was the reference to Bobi Wine that caught my attention, links to their music is evident.
(Bobi Wine: an inspiring figure and presidential candidate in uganda)
Cone's musical interest came to fruition when he moved to Norway and since then has seen his efforts pay off, 30,000 monthly Spotify listeners. He attributes compliments to Vegard and Mdjedo for showing him the ropes.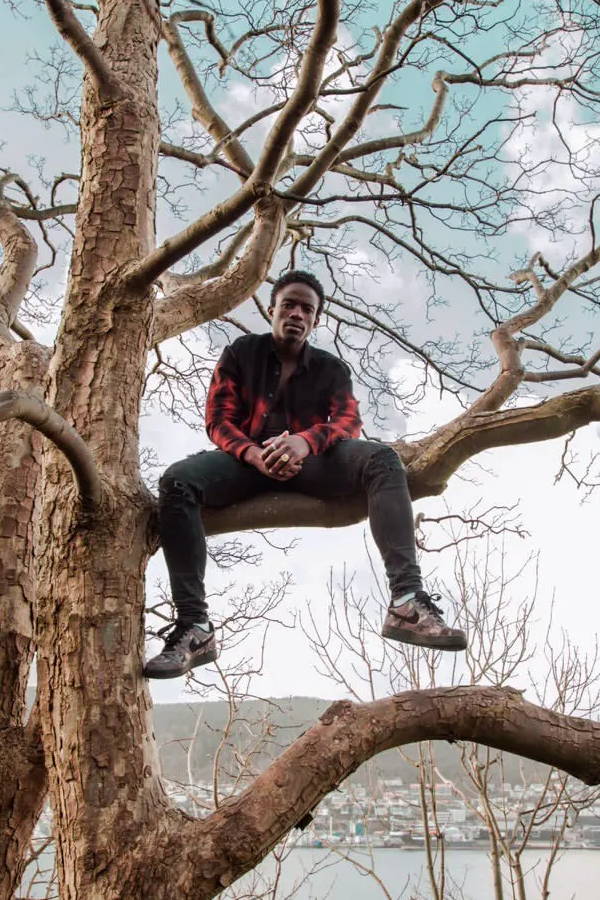 Cone channels pain and love into his song 'Blessings' depicting the importance of seeing through hardships and accepting that it's out of your control, coupled with the significance of resilience. 2020 has been a troubling time for us all but blessings reminds us to take stock, to think clearly about what's most important. Love over gold always.

When asked, "How do you want to be remembered"?

Cone JR replied:

"I would like to be remembered for loving, caring and as a fighter. I believe in loving your neighbor the same way you love yourself, Leviticus 19:18.
I would like to see a better world. I want to see people be kind to each other. I want to see my family out of poverty and have a goodlife. I want my friends to win. I want to make a difference."
We also asked him what he thought of Saint Aaspire.

He responded with:

"I think saint Aaspire is a brand that will be the best in the world. It is a brand built with love. Even when you look at the logo it says aspire which means try. It is for everybody so the whole world will indeed try it."